Japanese "know-how" marries French "sensibility" with fragrance.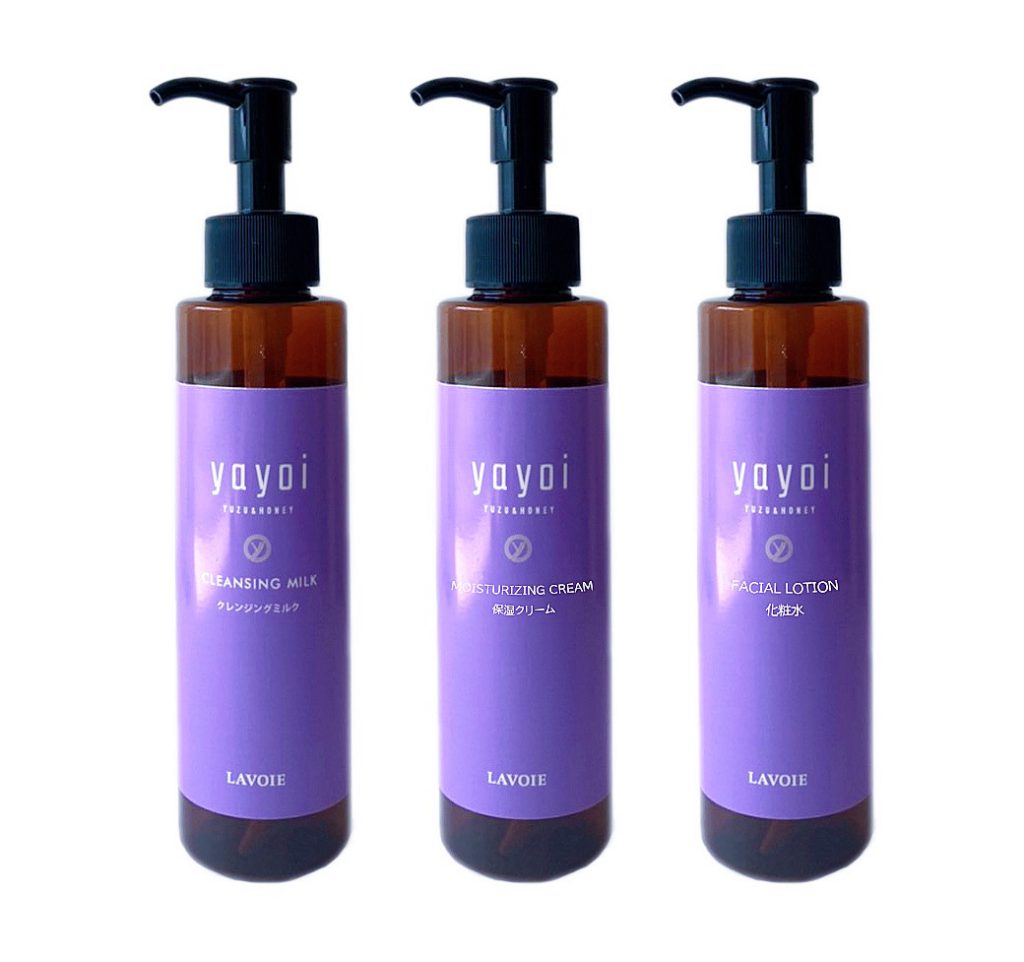 Refill 150ml bottle is made of environmentally friendly biomass(yayoi Skincare Series)
Carefully selected active ingredients such as shiso, yuzu, and green tea, which have been popular in Japan for centuries, are blended.
The fragrance was created by a renowned perfumer in the south of France.
The gentle fragrance of yuzu and honey will relax, moisturize, and revitalize your skin.
The yayoi skincare series is genderless, non-irritating, and gentle to the skin
The ingredients are labeled on the bottle in both Japanese and English so that not only Japanese customers but also foreign customers can use the products with peace of mind.
Products are free of parabens and silicones.
〈Product Details〉
yayoi Cleansing Milk 1L
Cleansing based on carefully selected Japanese ingredients. The milk type cleansing lotion gently removes dirt and grime while caring for the skin.
yayoi Lotion 1L
The texture of this lotion gently envelopes the skin. Japanese ingredients, water-soluble collagen, and hyaluronic acid gently moisturize your skin.
yayoi Moist Milk 1L
Japanese ingredients such as sake lees and rice fermentation extract draw out the potential of your skin and revive its elasticity and luster.
〈Other skincare products〉
Facial cleansing soap (foam type) 10L refill bottle 300ml
The texture of this lotion gently envelops the skin. Japanese ingredients and water-soluble collagen & hyaluronic acid gently moisturize your skin.
yayoi skincare set
The yayoi skincare set in a kimono patterned paper case which was released last year and has been well received.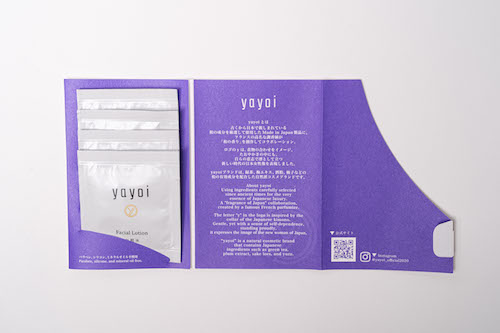 〈Skincare set contents〉
◎Cleanser x 1 ◎Face Cleanser x 1 ◎Lotion x 2 (2 packets for morning and evening use) ◎Moisturizing Cream x 1
The first letter of the brand, "y", is the image of the kimono, the traditional Japanese garment. This letter is meant to represent the look and feel of the Japanese woman of the new era, who is both elegant and sophisticated, yet stands with dignity and determination.
As for the word "yayoi", it evokes the yayoi culture, a period in which some foreign cultures were introduced in Japan, offering then a new cultural richness. This period is thus marked by active international exchanges that have changed the country.