The new Yayoi brand skincare products were introduced during the 5th Salon "My Organic Friends Fes" organized by Salon de LA CARPE on June 10th and 11th, 2022.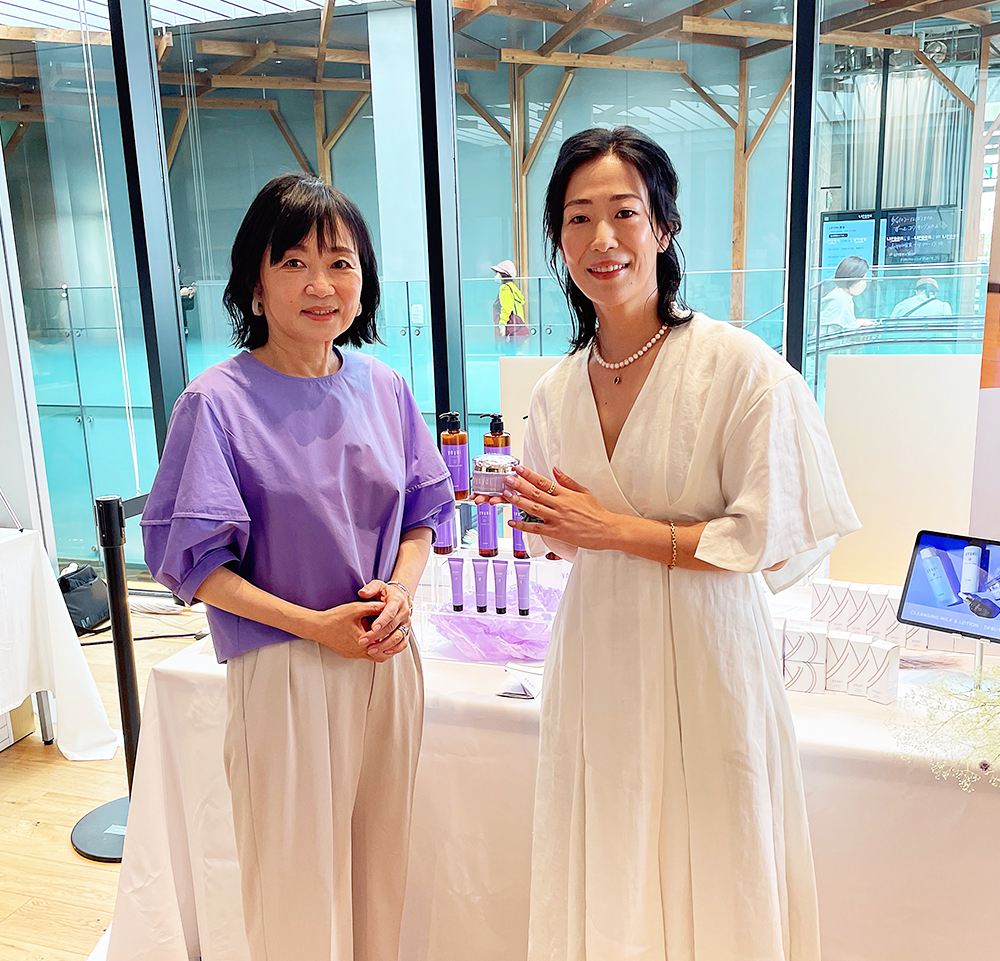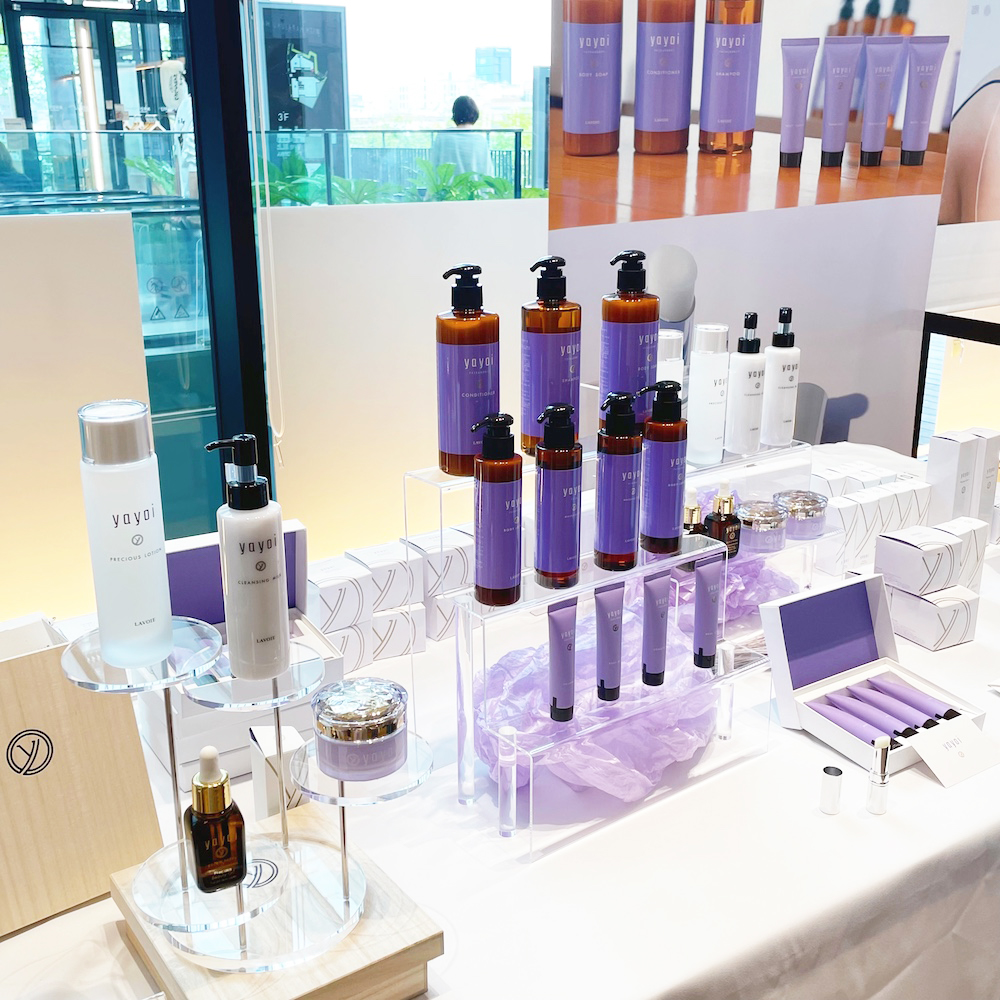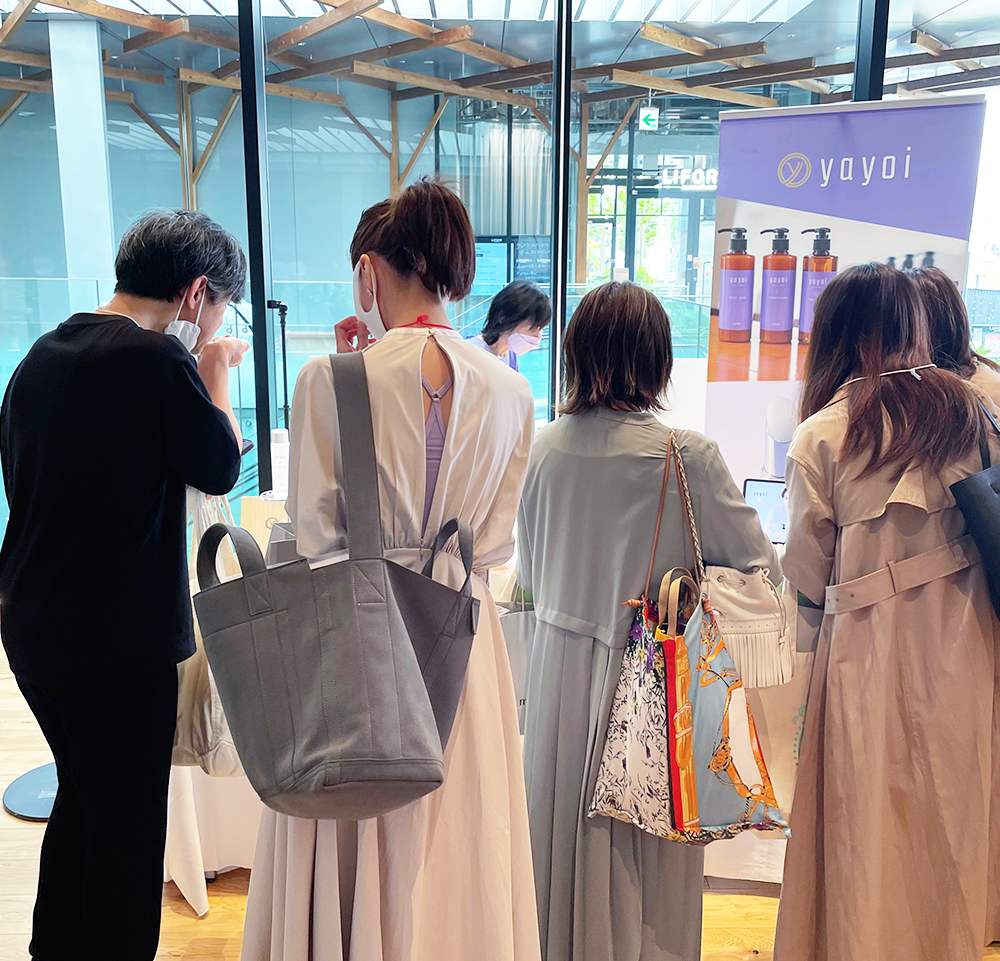 First two-day event. Open to the public on the second day of the event only (on June 11th). (Reservations required for both days)
---
New products introduced during La Carpe festival:
Cleansing milk and lotion from the yayoi skincare series, which contain popular botanical ingredients such as "Bakuchiol" + Japanese ingredients.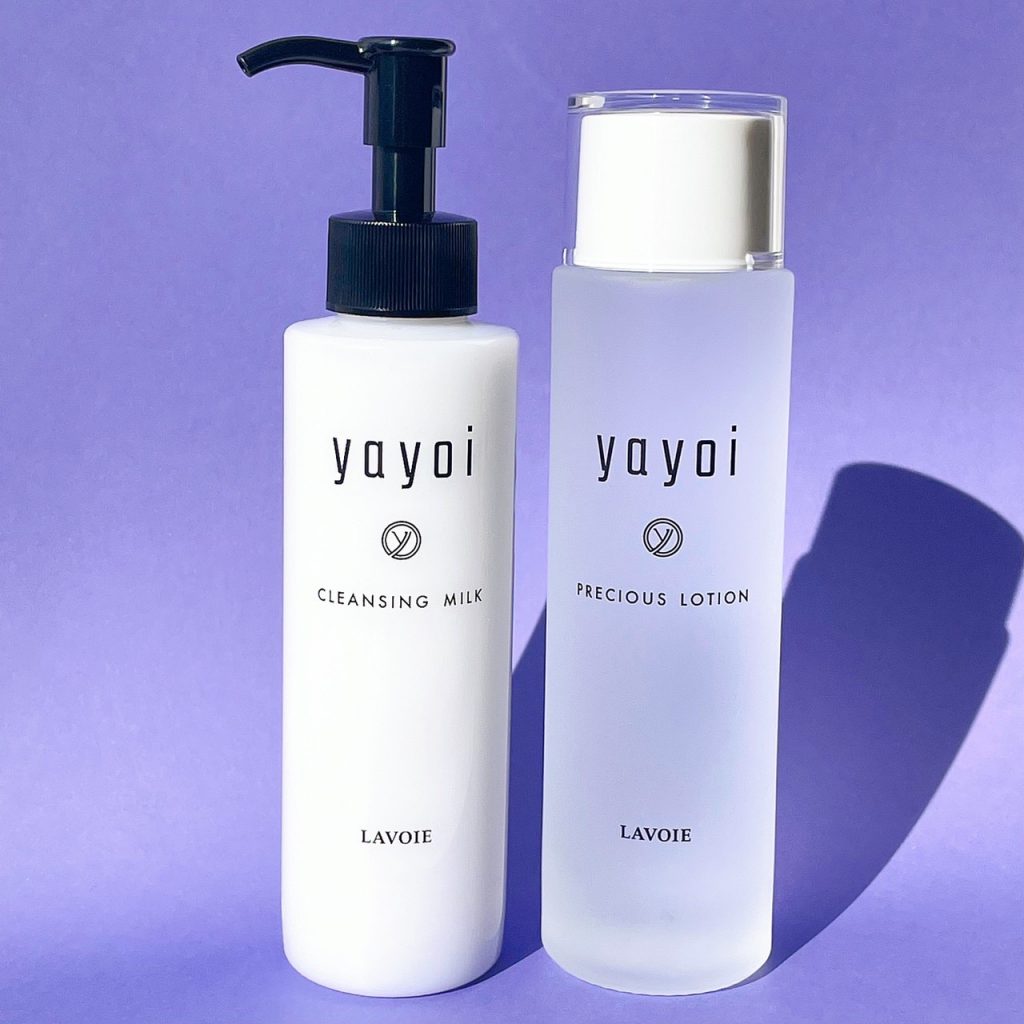 Gets rid of your skin damaged by the summer sun and restores clear skin.
Scheduled for release on September 5, 2022
yayoi Cleansing Milk 150ml 6,600 yen ( Tax included )
Cleansing that pursues "gentle" removal. The creamy texture entraps dirt and makeup without causing friction. The rich blend of botanical ingredients provides a velvety smoothness that moisturizes the skin even after removing makeup.
The product can be used either as a wipe off or as a rinse.
Main ingredients:
Rice fermentation extract from the brewing technology of Shonai Bijin, a pure rice sake.It is rich in amino acids, minerals and vitamins.
The sake lees extract has excellent anti-oxidant properties and a skin brightening effect.
The soya bean fermentation ingredient balances the skin-beautifying bacterium.
yayoi Precious Lotion 120ml, 10,120 yen (Tax included)
Anti-aging treatment with a rich moisture charge. Bactiol, a vegetable retinol, acts on wrinkles, leaving skin firm and supple. In addition, carefully selected botanical ingredients work as antioxidants, metabolism stimulants, and transparency enhancers to provide an all-around solution to the problems of aging. The texture is mild and thick. It penetrates quickly into the skin and is easily absorbed by the oil or cream to be applied afterwards.

The product main ingredients:
– Bakuchiol, a plant-derived skincare ingredient. It has a retinol-like effect, gives elasticity to the skin and takes care of wrinkles.
– CICA, an extract of Centella asiatica used in Korean cosmetic products, restores normalization of the skin's metabolism and treats dullness.
– Rice fermentation extract is a fermentation liquid derived from the brewing technology of Shonai Bijin, a pure rice sake. It is rich in amino acids, minerals and vitamins.
– Yomogi leaf extract promotes collagen synthesis within the skin. It is also high in antioxidants.
– Job's tears seed extract stimulates the skin's metabolism and gives it a transparent appearance.
<yayoi Skin Care Series>
Better blood circulation has a direct positive effect on your skin. The Yayoi skincare series is led by an instructor with experience in five-star hotel spas. It launched in November 2021 and March 2022 respectively, "Precious Beauty Oil" and "Moisturizing Precious Cream". This fall, a new cleansing lotion and lotion will be added to our series.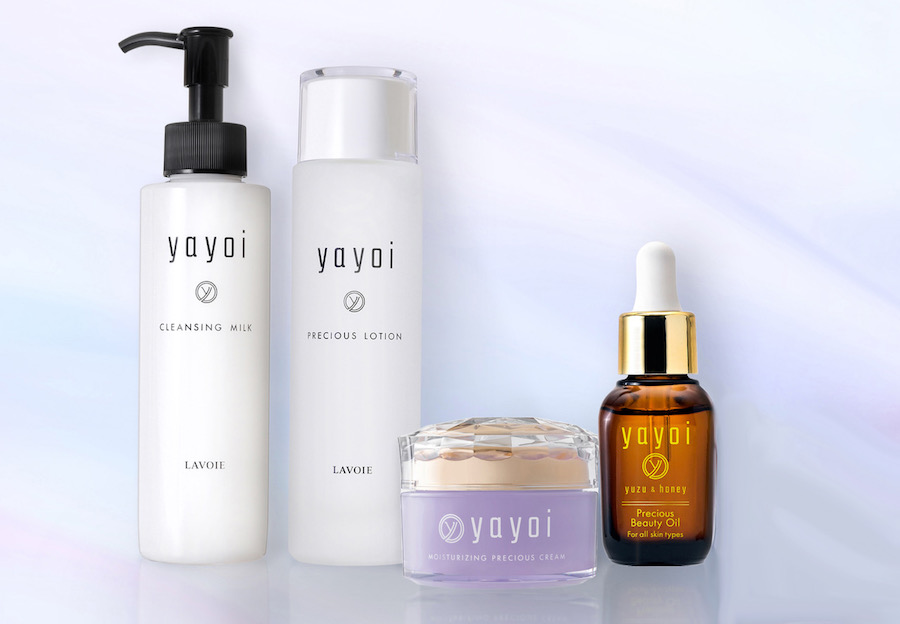 ---