The yayoi brand was born from the meeting of delicate Japanese sensibilities and refined French sensibilities. Following the launch of Precious Beauty Oil in November 2021, a facial cream will be launched this spring. The main ingredient is a carefully selected botanical ingredient that elicits a positive response. The hidden power of nature works against aging and awakens the beauty of bare skin.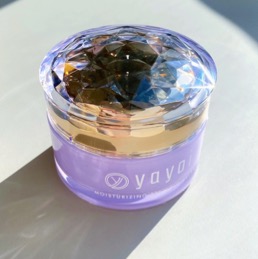 Expected to be released on March 30, 2022
yayoi Moisturizing Precious Cream 50g
¥15,400 (Including tax)
Fascinated by the unfathomable power of plants
If you improve circulation, your skin will become beautiful by itself. Based on this belief, yayoi launched Precious Beauty Oil in November 2011. A new cream will be introduced this spring. Like the oil, the cream's rich botanical ingredients unleash the skin's potential, fend off the signs of aging, and leave the skin healthy and radiant. The new cream is also supervised by a trainer with experience in 5-star hotel spas, whose wisdom will bring out the best in your skin. You will feel more beautiful today than yesterday, and tomorrow than today.
Bakuchiol, the next generation of retinol, acts strongly and gently
Since ancient times, the Japanese have loved plants and made the most of them in their daily lives. Yayoi has incorporated the power of such plants into its skin care products. The power of plants such as osmanthus, kanzo and adlay are used in Yayoi skin care products. The power of nature is fully demonstrated in the approach to the skin. The result is a skincare product that is both natural and highly functional.
Of particular note is the inclusion of "Bakuchiol", a much-discussed botanical retinol ingredient. Bakuchiol, which is an extract from the seeds of a legume called vetch, is an ingredient with the same efficacy as retinol. It can be used on all skin types and is known to be more stable than retinol. Bactiol plumps the furrows of wrinkles and revives elastic skin.
Relaxing scent of yuzu and honey
The Japanese fragrance has been well received since the debut of yayoi. The sweet yet refreshing scent of yuzu and honey expresses "Japan as seen by the French". This is the symbol of yayoi, born from the meeting between Japan and France. The three new skincare products also come with this fragrance. The fragrance that wafts through the air each time you pick it up or apply it to your skin will relax your mind.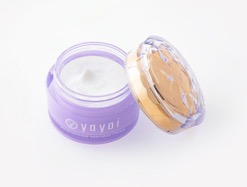 yayoi Moisturizing Precious Cream 50g
¥15,400 (tax incl.)

Once applied, the skin feels soft and rich. A veil of moisture envelops the skin, protecting it from dryness through the night if applied in the morning and through the morning if applied at night. It contains bakuchiol, a retinol-like ingredient, for wrinkle-free, firm, dignified skin. In addition, Astragalus membranaceus extract and Plantage White EX, a powerful Japanese ingredient, help eliminate dullness and result in clear skin.
Main ingredient
Bakuchiol: Retinol-like action. Provides elasticity and cares for the wrinkles.
Centella Asiatica: Extract used in CICA Korean cosmetic products, restores normalization of the skin's metabolism and treats dullness.
Astragalus Root Extract: Stimulates metabolism and helps clear skin
Tremella fuciformis: Moisturizing, barrier enhancing and antioxidant properties.
Aphanothece Sacrum Polysaccharides: A rare moisturizing ingredient that is said to have a water-holding capacity that is superior to that of hyaluronic acid.
Deep-sea water (Muroto): It increases moisture retention and elasticity, and has a preventive effect on skin aging.
Plantage White EX: Provides clear skin.
Other ingredients include fermented rice extract, which has water retention properties; shiso leaf extract, which has anti-inflammatory properties; and cherry blossom extract, which is effective against rough skin.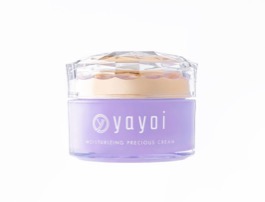 yayoi Instagram @yayoi_official2020