Close your eyes and inhale the fragrance. At the same time it's nostalgic, but also new. This body oil with the Japanese and French fusion fragrance debuts from luxury spa brand "yayoi". Developed for use in five-star hotels, it is now available for home use. With a dense and rich texture, it immediately feels great on your skin. But because it permeates rapidly, even immediately after use, clothes can be worn with no problem. We welcome you to enjoy that feeling of just returning from a luxury hotel spa treatment, in the convenience of your own home.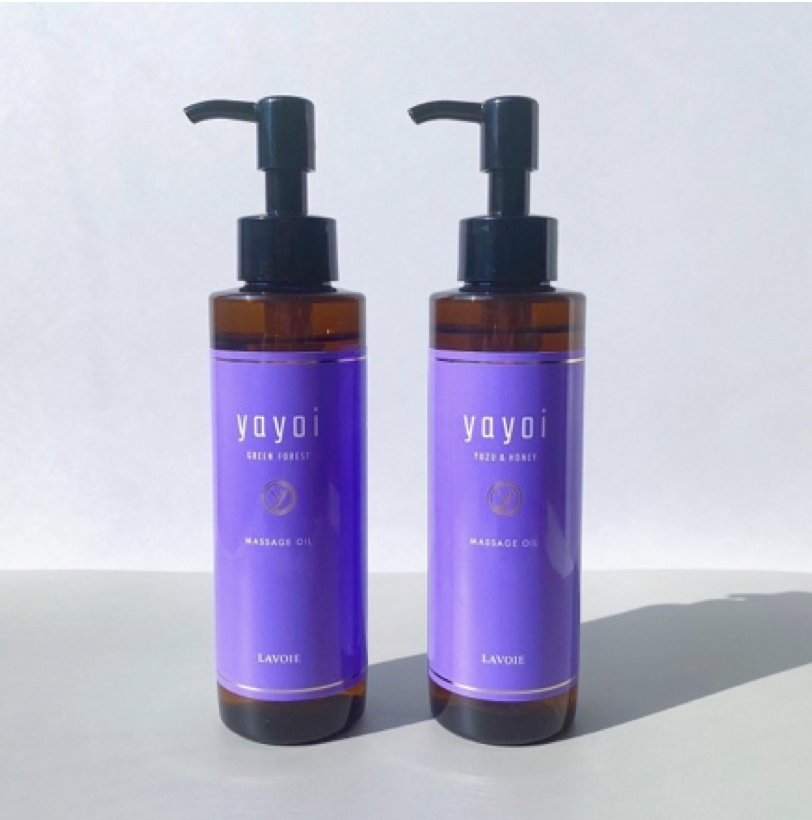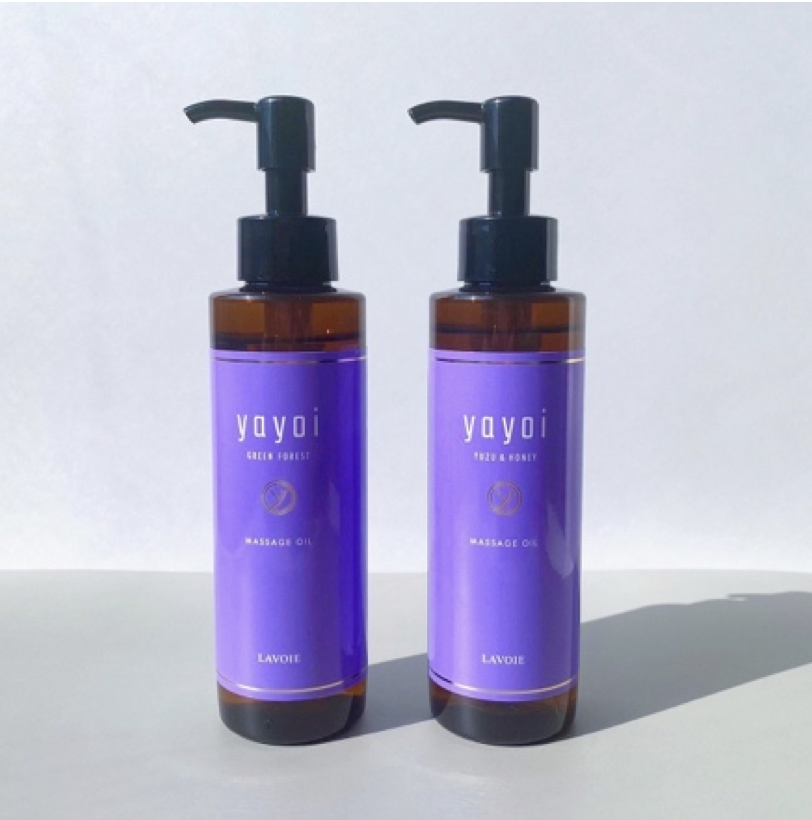 yayoi body oil yuzu & honey 150ml
yayoi body oil green forest 150ml
5,940 yen(tax included)/Lavoie
2023/9/18 Scheduled Debut
〈Product Description〉 
Made from more than 99% natural ingredients, combined in the best proportion, based on the effectiveness of the plants for the skin. Because it was developed as a spa treatment oil, while it is rapidly absorbed, the luster and moisture remain, making the skin moist and supple. In addition, with application by massage, the circulation of the whole body is improved, bringing out the skin's natural radiance. And as a multi-use oil, not only can it be used for the body, but also for hair and scalp. After a bath you can feel your whole body has been moisturized.
With a selection of two fragrances, not only Japanese, but peoples of the whole world can feel their heart strings touched. Use it during the day, and you will feel you have been to a day spa. Use it before sleeping, you will have that feeling of returning from a spa, and be able to enjoy total relaxation.
〈Product Features〉
A carefully selected cocktail blend of plant oils, including vitamin A and E rich corn oil, Jojoba oil, which is high in antioxidant and moisturizing effect, and rice oil derived from rice bran, which increases transpiration when massaged into the skin. Vitamin E (tocopherol) encourages skin turn over, and protects from ultraviolet rays and dryness.
〈Fragrance〉
yayoi body oil yuzu & honey
yayoi's iconic fragrance, "yuzu & honey" in a multi oil.
The fragrance of yuzu, announcing Japan, but blended with floral essence infused honey. Wrapped in those two beautiful fragrances harmonized, you will be lulled into peaceful sleep.
yayoi body oil green forest
Now, a new fragrance to the yayoi series, yayoi "green forest".
Imagine you are bathing in a forest spa. Dreamily you take a deep breath, and respire the gentle fragrance of cedar wood. Soon, other, beautiful, deep, fragrances insist themselves on your attention, jasmine, vanilla, musk. You experience complete relaxation. Transcending gender and generation, a gentle, but energy conveying, fragrance for all.
Ethanol free, mineral oil free, paraben free, silicon free, tar pigment free. Eco-friendly biomass is used for the container.
〈How to Use〉
Place an appropriate amount in the hand, apply to body and hair, gently massage in.