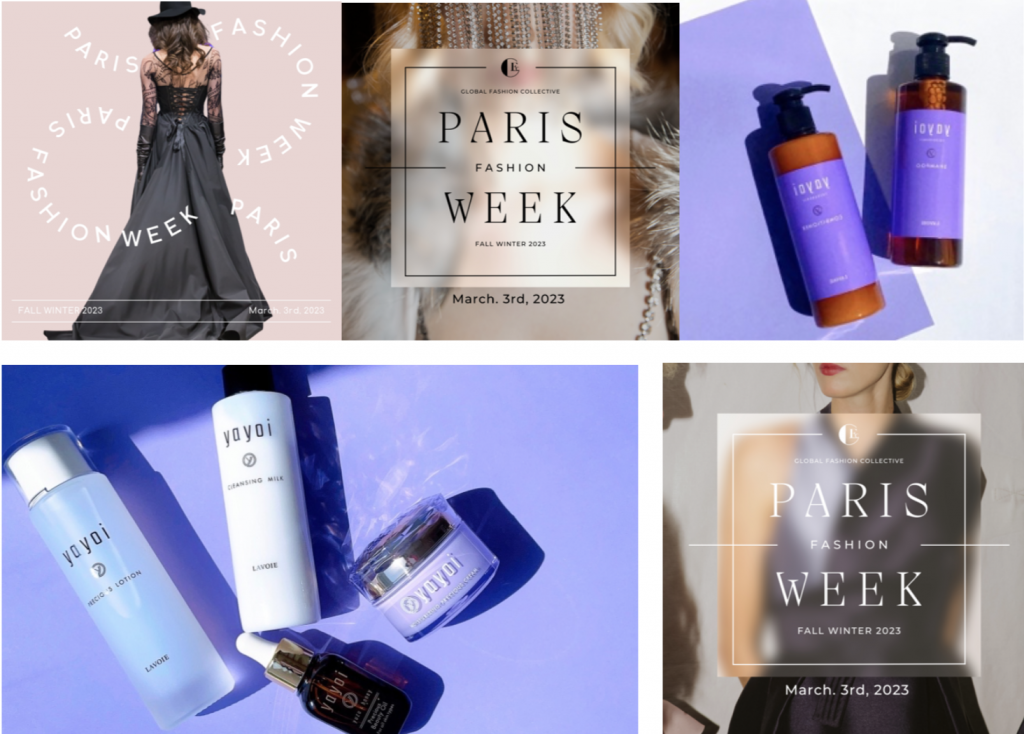 We are pleased to announce that Lavoie's new brand "yayoi," a Japanese luxury cosmetics brand, has become the official sponsor of Paris Fashion Week (27 February – 7 March 2023).
LAVOIE's new brand "yayoi" is a Japanese luxury brand created with the fusion of Japanese craftsmanship and the sensibility of French elegance.
The "yayoi" gift sets will be presented to guests from all over the world.