Contains Bakuchiol and Japanese plant-based ingredients. Basic skincare relying on the power of plants.
"yayoi" skincare series now offers cleansing milk and lotion
The brand "yayoi", born from a fusion of delicate Japanese sensibilities and refined French sensibilities, will introduce cleansing milk and lotion this fall.
As with previous yayoi items, carefully selected plant-based ingredients play the leading role.
While providing anti-aging care, the product takes care of the skin, moisturizes it, and restores it to its initial condition. Your skin will continue to improve in beauty as long as you take care of it.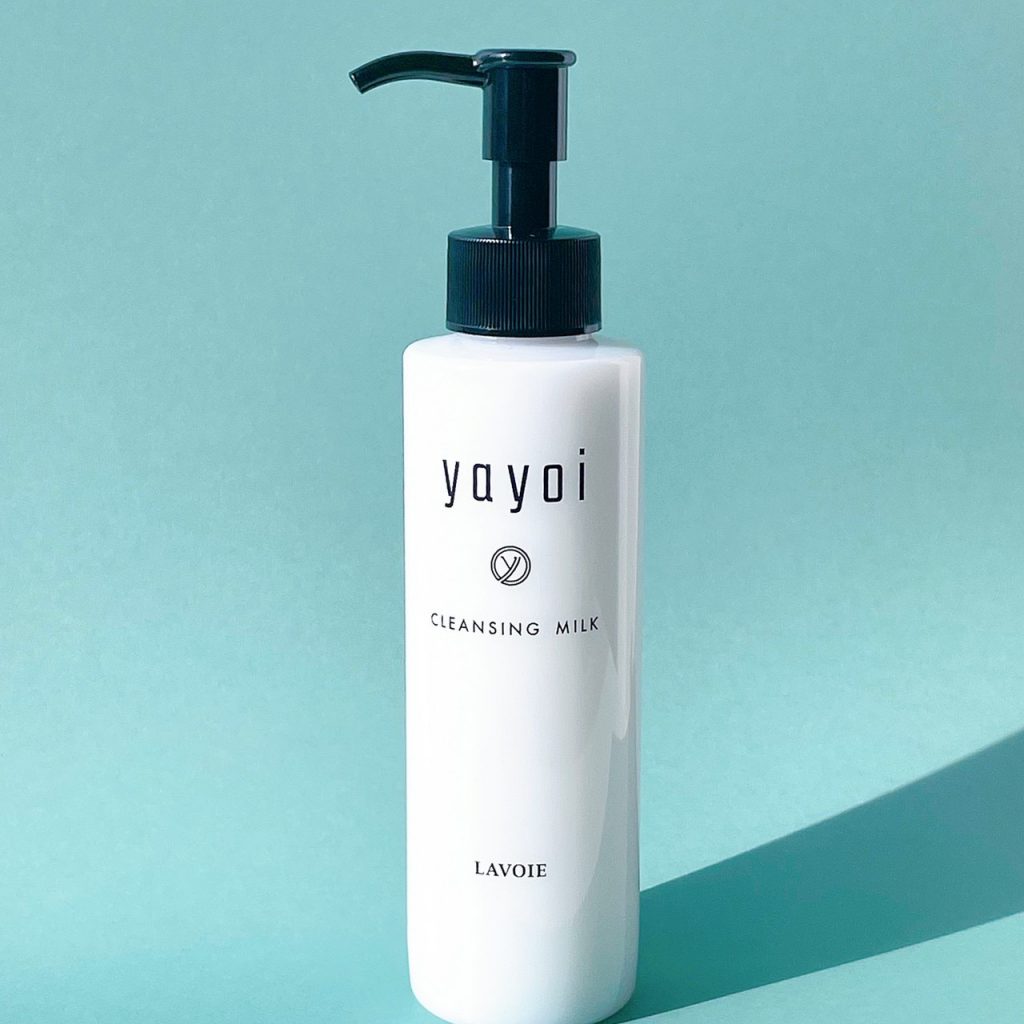 yayoi Cleansing Milk 150ml 6,600 yen (tax included)
This is a cleansing product that pursues "soft" removal.
Even though this cleansing product is designed to remove impurities, it also moisturizes the skin and leaves it velvety smooth thanks to the rich blend of plant-based ingredients .
It feels as if it has been treated with a "giving care" treatment.
It is suitable for dry or irritated skin as it does not remove an excessive amount of oil from the skin.
It can be used either as a wipe-off or a rinse-off.
Main ingredients:
Rice fermentation extract from the brewing technology of Shonai Bijin, a pure rice sake.It is rich in amino acids, minerals and vitamins.
The sake lees extract has excellent anti-oxidant properties and a skin brightening effect.
The soya bean fermentation ingredient balances the skin-beautifying bacterium.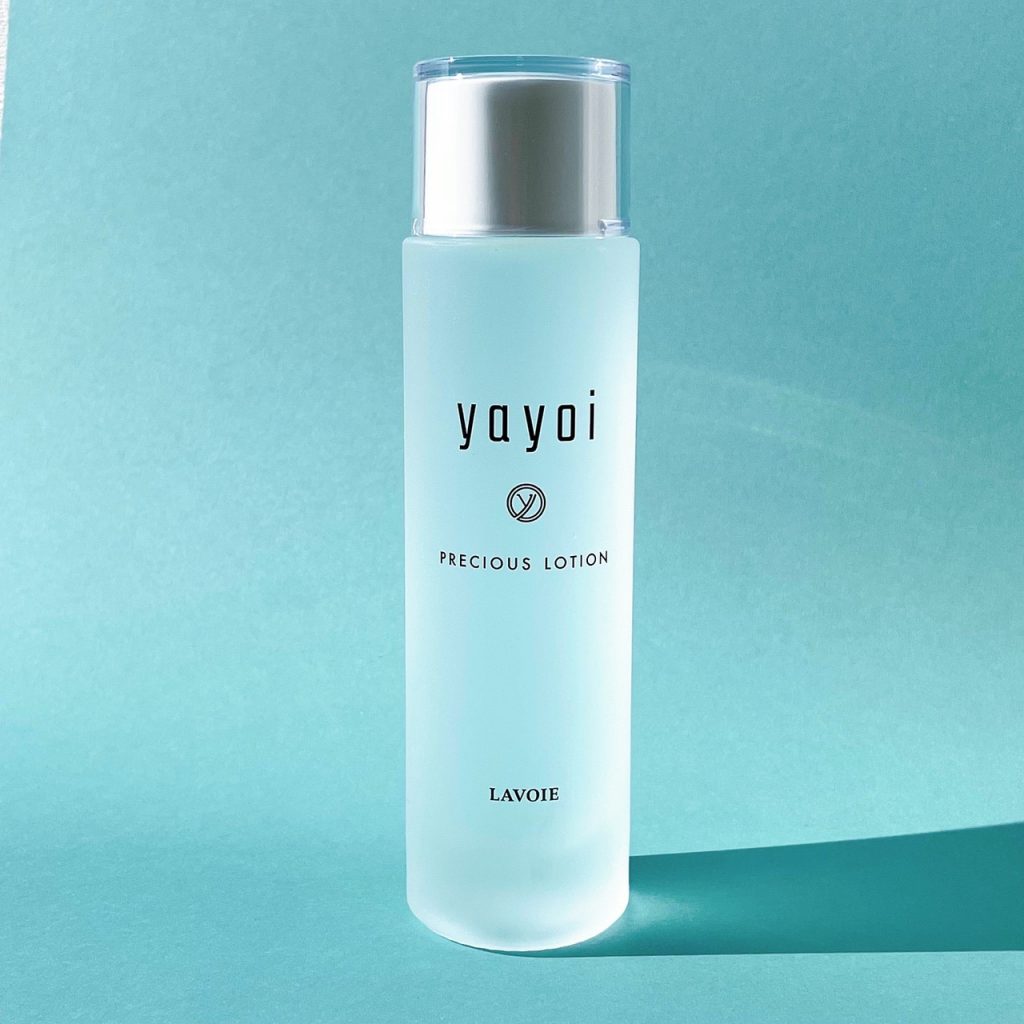 Yayoi Precious Lotion 120ml 9,680 Yen ( tax included)
Anti-aging treatment with a rich moisture charge. Bakuchiol, a vegetable retinol, acts on wrinkles, leaving the skin firm and supple. In addition, carefully selected botanical ingredients work as antioxidants, metabolism stimulants, and transparency enhancers to provide an all-around solution to the problems of aging. The texture is mild and thick. It penetrates quickly into the skin and is easily absorbed by the oil or cream to be applied afterwards.
The product main ingredients:
– Bakuchiol, a plant-derived skincare ingredient. It has a retinol-like effect, gives elasticity to the skin and takes care of wrinkles.
– CICA, an extract of Centella Asiatica used in Korean cosmetic products, restores normalization of the skin's metabolism and treats dullness.
– Rice fermentation extract is a fermentation liquid derived from the brewing technology of Shonai Bijin, a pure rice sake.
– It is rich in amino acids, minerals and vitamins.
– Yomogi leaf extract promotes collagen synthesis within the skin. It is also high in antioxidants.
– Job's tears seed extract stimulates the skin's metabolism and gives it a transparent appearance.
Items on sale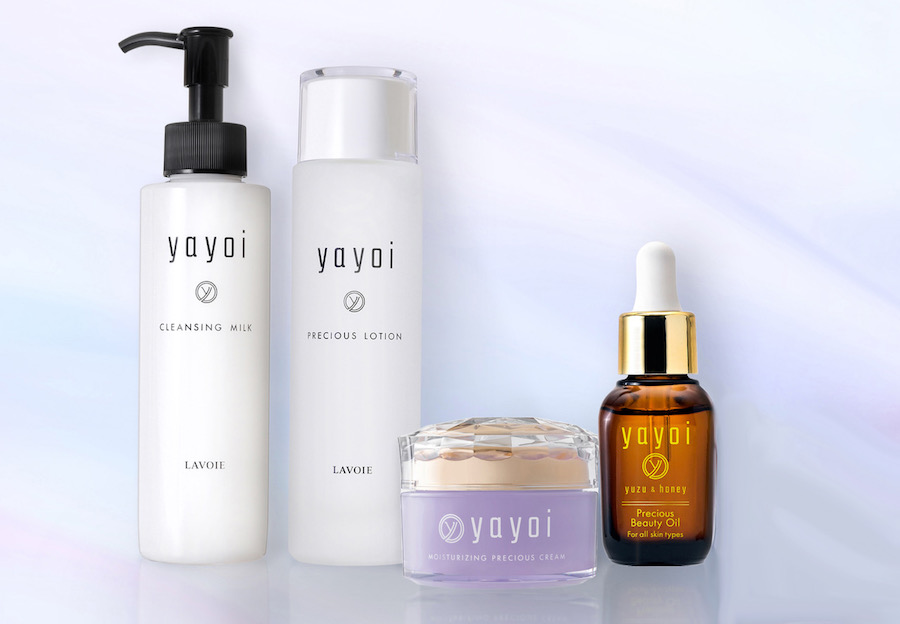 <Yayoi skin care series>
Moisturising Precious Cream 50g ¥15,400 (tax incl.)
When blended in, it gives a soft and rich texture to the skin.
In addition, wheatgrass extract and the complex ingredient Plantage White EX dispel dullness and lead to translucent skin.
This product should be used after cleansing milk and Precious Lotion.
Precious Beauty Oil 30ml. 11,770 yen (tax incl.)
Add-on to the three basic products.
A multi-purpose beauty oil that can be used as a booster after cleansing, applied at the end of skincare or mixed with a cream.
It is harmonized by the use of high-functioning plant-based ingredients such as Bakuchiol and Centella Asiatica extracts.
It is an all-around approach to skin problems such as dryness and elasticity.
It is well-known for being highly permeable and non-sticky.
<Yayoi hair and body care series>
Yuzu and honey scented bath and body care series.
Plant-derived ingredients help you achieve your ideal body and hair.
All products are paraben and silicone-free.
Shampoo S, Conditioner S, Body Soap S, Body Lotion S, Massage Oil Y (Yuzu fragrance), Massage Oil H (Hinoki fragrance), Massage Oil S (Hinoki fragrance), Massage Oil H (cypress fragrance), Solid Perfume
Origins of "yayoi" naming

The logo's initial letter, "y," depicts a kimono. The letter "y" stands for the idea of the modern, graceful, and independent Japanese woman. The word "yayoi" also evokes the Yayoi culture, which was developed as a result of Japan's active international relations. The company name expresses our desire to continue offering high-quality Japanese craftsmanship.